TSC Names New Director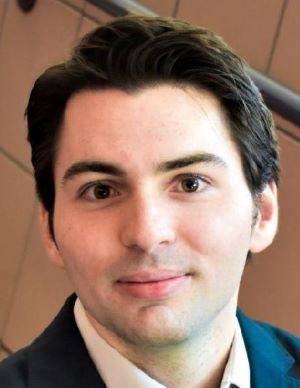 | | |
| --- | --- |
| Type of post: | Chorus news item |
| Sub-type: | No sub-type |
| Posted By: | Roy Ireland |
| Status: | Archived |
| Date Posted: | Thu, Dec 26 2019 |
New TBX Director Luke Diamond.
December 2019

The Tucson Barbershop eXperience Men's Chorus has announced a new Director for its performing chorus:
Luke Diamond, currently pursuing a Master's Degree in Choral Conducting at the University of Arizona.
Luke is also directing UA's Bass Glee and is the assistant director of the University's Coro Ensemble,
as well as serving as the Musical Director for Christ Presbyterian Church. "I am very excited to work
with the barbershop chorus", said Luke , "as they begin their 73rd year of performing a Capella music
in the barbershop style for the Tucson community".

Before moving to Tucson, AZ, Diamond completed a Bachelor of Music in Vocal performance from
West Virginia University and taught choir, band and drama at Trinity Christian School for preschool
through 12 th grades.

During his weekends, he enjoys serving as the accompanist for the Murder, Magic and Mystery Dinner
Theatre. When not conducting, Diamond spends time composing. His works include the Opera Ma Grâce te Suffit,
and the musicals What Have You Got to Lose, The Trouble with Gold, and This Ol' Book.